Samsung Knox comes pre-installed in most of the Galaxy devices. Knox security is a very good feature provided by Samsung to protect their users important data.
On the other hand there are some disadvantages of Samsung Knox security due to which some Galaxy users want to uninstall or remove Samsung Knox manage from their devices.
Some people are not worried about their data security and don't find Knox security useful. And Knox related apps are useless in their Galaxy phone. Knox security run in the background and use phone resources unnecessarily. So they want to remove Knox security from their device.
In older Galaxy device, it was very easy to remove Knox security. Anyone could uninstall Knox security in older Galaxy devices from app list. But now in 2022 Knox security has evolved and improved to next level.
Knox security is integrated with operating system, kernel and hardware deeply. So it becomes very difficult to uninstall or remove completely from any Galaxy device.
Some Galaxy users are finding Knox security useful and others are finding the easiest way to get rid of Samsung Knox security.
So in this post, we have discussed how to remove Samsung Knox manage security in easiest ways. If want to know more about Knox Security then you can contact Knox Support team.
Also Read: What is Samsung Knox security
Remove Samsung Knox security
There are more than one way to remove Knox security from Samsung Galaxy devices. You can disable it without rooting the phone but you need to root and unlock its bootloader to completely uninstall Samsung Knox security from your mobile.
Disable Samsung Knox without root
Method 1: Using system Settings
As we have already discussed that Knox is deeply integrated in Galaxy phone's hardware and OS so it is not possible to remove it without rooting your smartphone.
But you can still disable the Knox security from your Galaxy device without rooting it. You can follow the simple steps given below to disable it in your Galaxy phones and tablets:
Go to system Settings.
Scroll down and tap on Apps.
Tap on menu button at top right corner.
Tap on Show System Apps.
Search for Knox in the search bar.
Disable all Knox related apps & services one after one.
Restart your Galaxy device.
Also Read: Samsung Good Lock App Download
Method 2: Remove from Knox website
You can also request Samsung Knox team to remove your Galaxy device from Knox Security.
This is the official, safe and genuine way to remove Samsung Knox security from Galaxy phone. Follow the simple steps to permanently disable Knox security from your mobile.
Go to Samsung Knox website.
Log in to your Knox account.
On the Dashboard, go to Manage account.
Click on Privacy settings.
Click on Delete Samsung Knox account.
You need to login again in your Samsung Account.
Click on Authenticate.
Re-enter your Samsung Account password.
Now it will automatically logged you out and you will not be able to log in anymore.
How to unenroll Samsung Knox Mobile Enrollment
Samsung device users can't delete the (Samsung Knox Mobile Enrollment) ME MDM app from Samsung devices to unmanage them.
But an IT administration controlling your device can remove MDM from Samsung phone registered in Knox mobile enrollment.
Sign in to Samsung Knox portal.
Select Samsung Knox Mobile Enrollment.
Tap on Devices.
Here select the required device.
Tap on the Actions.
Select the Delete Device.
You have successfully removed Knox enrollment services from that device.
Uninstall Samsung Knox security
You can uninstall Samsung Knox security in older Galaxy phones easily but it has become difficult to uninstall it in newer galaxy devices. Because Knox security is deeply integrated in hardware and OS of the smartphone.
Still you can try given below steps to uninstall Samsung Knox security from your Galaxy phones:
Navigate to Settings.
Scroll down and tap on App Manager.
Select the Knox Settings.
Click on Uninstall Knox.
Now you will be prompted to take backup of your all data.
Tap on Backup Now to take a backup & tap on Confirm.
Knox App will uninstall after the backup.
Also Read: Samsung Android 13 update list
Uninstall Knox Manage in Rooted devices
It is very easy to remove Samsung Knox manage from rooted galaxy phones. You can uninstall Knox in rooted galaxy phone by using third party apps like titanium backup, SuperSU and more.
You can also use TWRP recovery mode to completely remove Knox manage by flashing Knox removing zip file.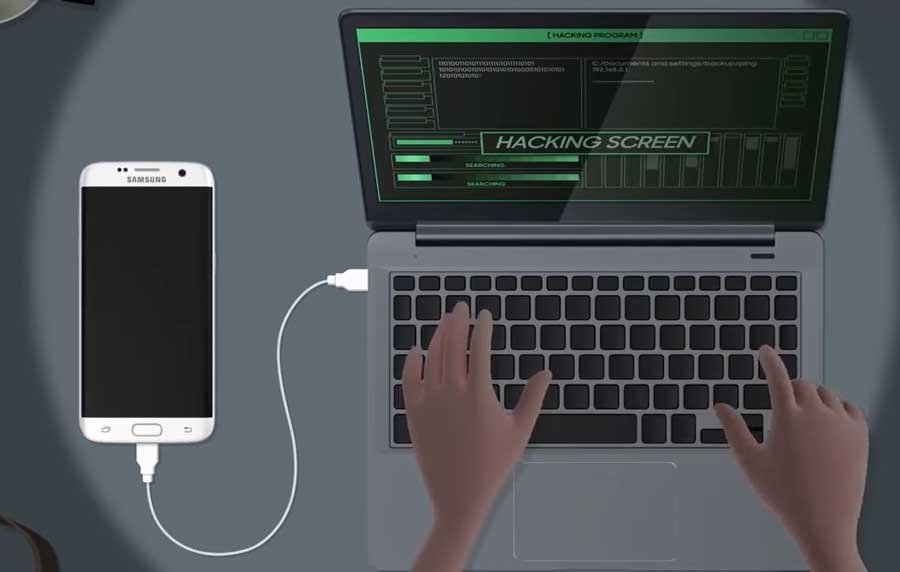 If your galaxy device is rooted then you can easily uninstall Knox Manage security completely by using many apps like titanium backup, terminal emulator and more.
You also need to unlock your device bootloader to get the root access. And your Galaxy device Warranty will be void and your device may also brick after getting Root access so do it at your own risk.
Install Titanium Backup from the Google Play Store.
Open the Titanium Backup app.
Make sure your galaxy device has root access.
Search for Knox in the search box.
All the Knox related apps will be shown.
Freeze the below mentioned apps.

com.sec.enterprise.knox.attestation
com.sec.knox.eventsmanager
KLMS Agent
Knox Notification Manager
Knox Store

Reboot your device after freezing these apps.
You have all done.
We have provided deep information about Samsung Knox Security for your Galaxy devices from the trusted sources. Some the tricks may not work for you so you can follow the other tips to uninstall the Samsung Knox security.
If you still have any question or feedback then let us know in the comment section below. You feedback is always appriciated.
More Related Posts