If you have come to this page to get information about Samsung Service Center Chengalpattu, then it is obvious that you use Samsung mobile or other product, you live in Chengalpattu in Tamil Nadu and you facing some issues with your Samsung product.
If you are facing any problem with your Samsung product, In this post we have gathered the necessary information for you.
Here you will get complete information about Samsung Service Center located in Chengalpattu, Tamil Nadu. In this post, you will get the working contact number of Samsung Service Center Chengalpattu with email id, address and location information.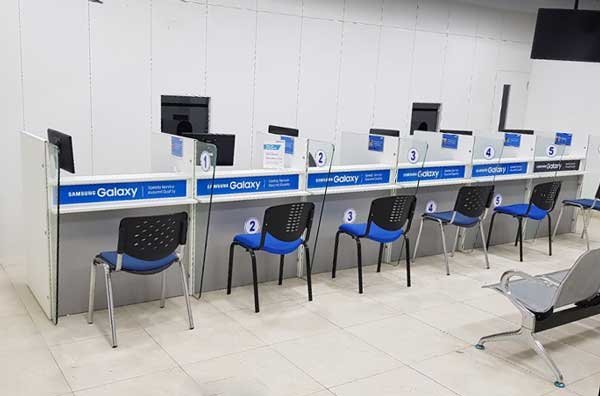 Samsung is the best selling smartphone brand in the world, the number of users of Samsung in the world is more than the Apple users also.
Although Samsung is a great mobile manufacturer brand, but like every company, some manufacturing defects are seen in its products also.
Due to this reason and for the satisfaction of our customers, Samsung has opened more than 3000+ Samsung Authorized Service Centers across India.
And at the same time Samsung also provides 01 year Limited Manufacturing Warranty on all its products. You can also extend the Samsung product Warranty.
You can visit our Extend Samsung Warranty post to get more information on how to extend Samsung product warranty.
In the table given below, we have also told what are the Samsung Service Center timing and on which day of the week, it is open.
Samsung care Chengalpattu
Samsung service center Chengalpattu
Center Name
Venture Power Solutions
Address
No 553/9B, Muthurajan Colony, Chengalpattu, Tamil Nadu, 603001
Contact
9840435924
Email ID

[email protected]

Website
Samsung & Google Maps
Timing
10:00 AM to 07:00 PM
Monday to Saturday
Sunday Closed
Products Handling
Television, Blu-ray, Home Theatre, MP3/MP4 Player, DVD, Wireless Audio Soundbar, Sound Tower, Projector, Professional LFD Displays, Tablet, Wearable, Smart Phone, Accessories, Feature Phone, Galaxy Camera, Wireless Charger Stand, Refrigerator, Washing Machine, Air Conditioner, Cooking, PC, PC monitor
Samsung Customer care Information
We hope that after reading this post, you must have got all the information related to Samsung Service Center Chengalpattu in Tamil Nadu.
If you liked this post, then please share this post with your friends so that everyone can benefit by reading this post.
If you have any suggestion related to Samsung then definitely tell us by writing in the comment section below. We will be glad to help you.