You can connect iPhone with any Samsung smart TV in just a few steps. You can also share your videos, music and photos from iPhone to Samsung TV.
Most of the Samsung smart TVs support screen mirroring with the help of which you can share your iPhone mobile screen on your Samsung TV.
If you have never connected your iPhone with your Samsung TV then this simple guide will help you to do it.
You need to use screen mirroring in your iPhone and AirPlay 2 in Samsung smart TV. Most of the smart TVs launched after 2018 support AirPlay 2 function as well as all iPhone models support screen mirroring function out of the box.
Requirements to connect iPhone with Samsung TV
There are some basic requirements which are required to fulfill to establish connection between iPhone and Samsung TV which are as follows:
iPhone with screen mirroring feature.
Samsung smart TV with AirPlay 2 feature.
iPhone and Samsung TV should connect to same WiFi network.
We have noted that most mobile hotspots don't allow the communication between devices. So, if you are planning to use your mobile hotspot for your internet connection, AirPlay may not work.
Also read: How to reset Samsung TV to factory settings
How to enable AirPlay in Samsung TV
First of all, you need to enable AirPlay in Samsung smart TV under Apple AirPlay Setting. You can follow the given below simple steps to enable AirPlay.
Go to Settings >> General >> Apple AirPlay Settings and Enable the AirPlay feature.
Connect iPhone with Samsung smart TV
Connect your iPhone and Samsung TV on the same WiFi network.
Navigate to video, photo or music you want to share.
Click on share icon in the bottom left in your iPhone.
Tap on AirPlay and select Samsung TV name.
Enter the code in iPhone from Samsung TV screen.
Shared content will display on the selected Samsung TV.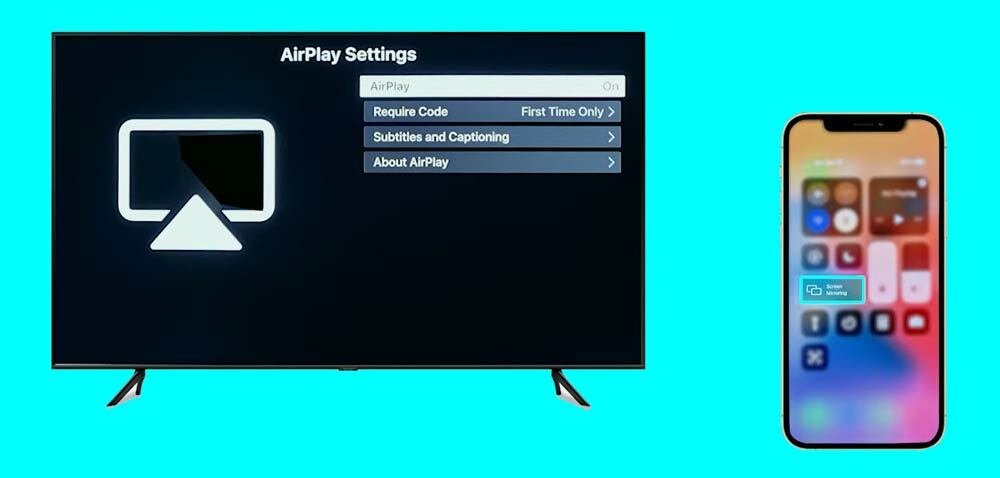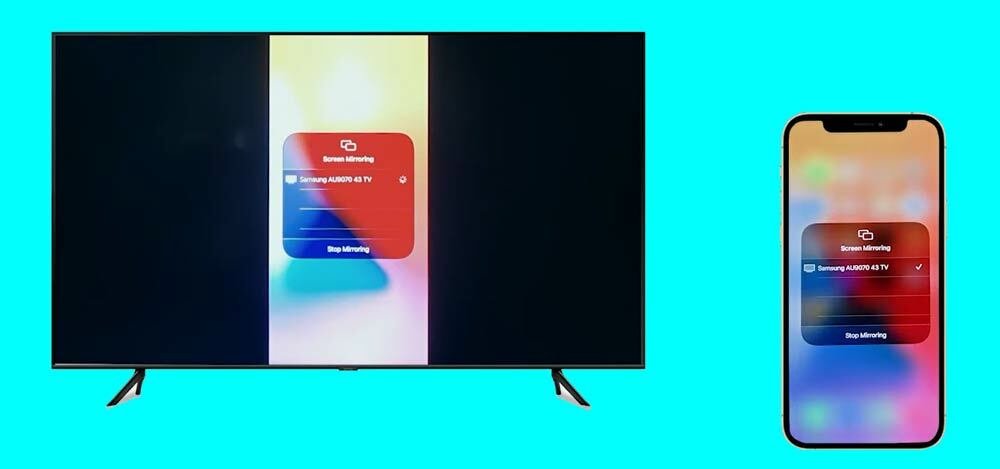 Connect iPhone with Samsung TV Video guide
Here we have also managed a Samsung official video on how to connect Apple iPhone with Samsung smart TV using screen mirroring and AirPlay respectively. This video is applicable for almost all versions of Samsung smart TVs.
We hope that you have come to know how to connect Apple iPhone with Samsung smart TV. If you still have any question and feedback, then let us know in the comment section below.
More Related Posts